Planet Porta
3 Times Faster Machine Tools
Oscar Porta is a brilliant mechanical engineer who in 1958, acting on a brainwave that outguessed the market, set up his own company, which still bears the name PORTA Solutions Spa.

The company's main focus has always been to offer a tangible method and results to customers, even before selling machine tools.
After years of experience in manufacturing, sons Giorgio and Maurizio decided to specialise in building CNC 3 Spindle Machines.

PORTA Solutions is now the first company specialising in manufacturing and assembling 3 Spindles Machines, focused on designing competitive production processes for your company based on the PORTA Production Method.
With this METHOD in mind, the company's flagship product was developed, the "PORTACENTER", the first 3 spindles Machine built in series.

Industrial machines for mass production designed to enable customers to reap considerable benefits in terms of production performance, thanks to the fast production changeover in 15 minutes and production concept based on 3 spindles.
For those using CNC Machining Centres
the PORTACENTER assures greater productivity, up to 3-3.5 times more, with a single robot. This considerably reduces production costs, thanks to its 3-spindle system, which means saving on space, energy costs and specialised personnel.
For those using CNC Transfer machines
the PORTACENTER assures greater flexibility thanks to its fast piece changeover: this can be done in under 15 minutes, thereby noticeably optimising the production speed of various types of items.
The Team

Thanks to the company's specialisation in flexible and competitive production processes, PORTA Solutions now boasts an experienced team in building Flexible Machines.
The only team specialised in building 3 spindle Machine Tools and production process methods based on PORTA Production concepts.
This fundamental aspect offers huge advantages and guarantees, as having such a highly specialised technical support team translates into better results for customers, with more reliable and durable machines.
Thanks to this focus, PORTA Solutions' team boasts a technical support centre wholly specialised in 3 spindle Machines and processes based on PORTA Production concepts.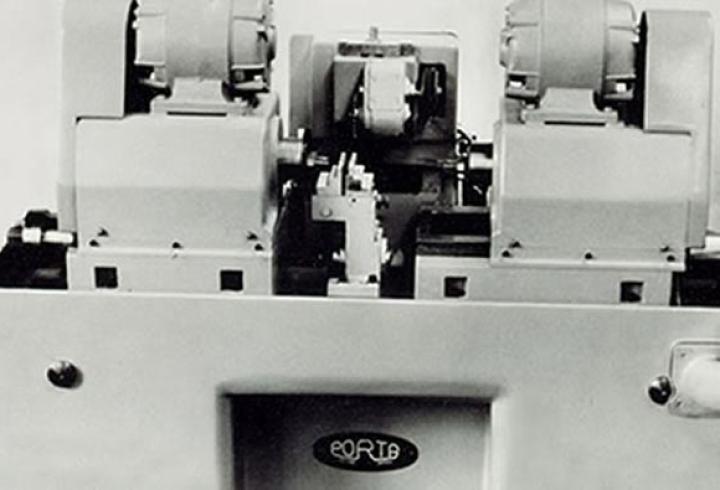 The history
of PORTA Solutions
Set up in 1958, this was the first company to focus on the production of Transfer machines, as the market demanded machine tools with high PRODUCTIVITY.
However, as the years went by, the model based on productivity was no longer effective and Toyota invented the new "Lean Manufacturing" method based on FLEXIBILITY.
The CNC Machining Centre arrays thus became increasingly popular, but once again a few years later this business model based on too much flexibility started to show its drawbacks.
That is precisely when PORTA Solutions had a brainwave and build the "PORTACENTER", the first 3 spindle Machine built in series.
Sons Giorgio and Maurizio thus marked a turning point, a revolution and decided to specialise and focus all their efforts on building Flexible Machines.
PORTA Solutions now designs solutions for flexible and competitive production processes and is a leading company in the construction of Flexible Machines to apply Flexible Production concepts.
Find out the PORTACENTER 2021 catalogue